C. C. Payne was born and raised in Lexington, Kentucky, by a family chock-full of superb storytellers: readers, writers, teachers, librarians and lawyers – yes, Payne insists that any lawyer worth his salt knows how to tell a good, persuasive story. Growing up, she says, all kinds of stories were used, to quiet, to entertain, and to teach life lessons, but all stories worked to instill in Payne a love of story – any story.
Naturally, at the age of seven, she became a voracious reader. "After that," Payne says, "the house could've fallen down around my ears, and I would've just thought, Does this mean I have to put my book down?"
Payne's first novel, Something to Sing About, received a starred, boxed review from Booklist, was named one of the Top Ten Best by Booklist, was nominated for a 2010-2011 Children's Crown Award, and a 2011 Kentucky Bluegrass Award.
Payne's bestselling second novel, Lula Bell on Geekdom, Freakdom & the Challenges of Bad Hair, was nominated for a 2014-2015 Children's Crown Award. Kirkus Reviews says, "With an authentic voice, the wryly humorous Lula Bell contemplates life and the nature of true friendship with distinctive candor. Payne's hopeful tale encourages readers to rejoice in what makes them unique."
Her third novel, The Thing About Leftovers, will be released by Penguin Random House on July 19, 2016. School Library Journal says, "Fizzy's first person narration is by turns hilarious and poignant…" Kirkus Reviews says, "Payne provides plenty of realistic detail here about Fizzy's slowly evolving relationships with her parents, stepparents, and new friends. . . . Her growth feels authentic and her progress well-earned. Readers experiencing family challenges of their own will laugh and cry with Fizzy, rejoicing as she cooks up quite the satisfying new life for herself."
Meanwhile, as Payne continues to write, she says she's beginning to notice that all her books are like her: hopeful, humorous, and distinctly southern. She lives in Kentucky. To learn more, click on "The Short Story."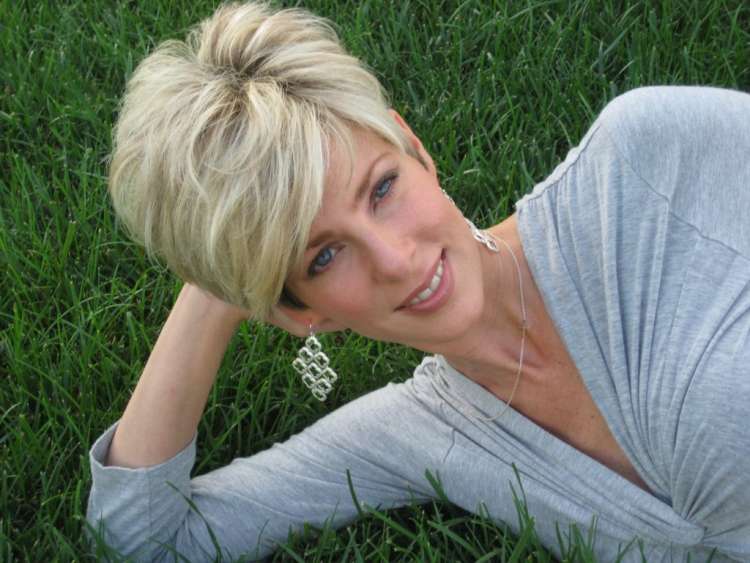 Photo Courtesy of Laurel Grace Payne