At this point, I think it's safe to say that I didn't get what I deserved as a parent—sorry, Mom and Dad!
But I HAVE learned a lot from my daughter, Laurel Grace, who graduated from high school (with highest honors) in May, and then immediately set out on a mission trip to Cambodia, to work in an orphanage for young girls rescued from human trafficking and the thriving sex industry there (for more information, visit www.raphahouse.org) . When asked (repeatedly) why in the world she wanted to do this, Laurel smiled sweetly and said, "I don't believe the world needs more leaders; I believe the world needs more servants." I stared at her in utter amazement—this is not unusual.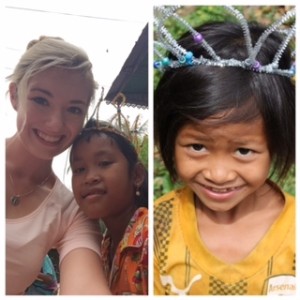 I am utterly amazed by the person my daughter is. I would have felt blessed just to know Laurel Grace, but in His overwhelming generosity, God gave me the privilege of being her mother, allowing me to live with her and learn from her every day.
Yesterday, for example, a friend called Laurel to say that she was disappointed that she hadn't been assigned a roommate for her freshman year of college. Laurel immediately responded, "Maybe Jesus wants to be your roommate—maybe He wants to spend time alone with you daily." (My mouth fell open.)
And today? Today, all on her own, Laurel decided to reorganize her drawers. Because Laurel does everything with Colossians 3:23 in mind ("Whatever you do, work at it with all your heart, as if working for the Lord . . .") they look like this: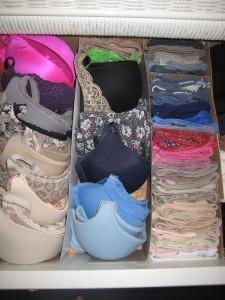 I think it's fair to say that my drawers would not be especially pleasing to the Lord. Thankfully, He continues to be patient with me.
Lately, He and Laurel have been teaching me about generosity. In all the stories Laurel told me about her trip to Cambodia, what struck me the most was the generosity of the Cambodians. They joyfully invited Laurel into their homes, even though "home" usually consisted of a draped tarp. They joyfully gave her the best (and often only) seat, which was usually the hammock they slept in, and they joyfully shared a piece of fruit with her, even though it was probably the only food that they—and the rest of their family—had for the day.
Whenever I think about this, I'm ashamed. Because the fact is that if I haven't cleaned the house or I'm not making a meal I feel particularly proud of, I don't really want anyone to come over.
But I NEED people to come over, because I know that my life, my house, my heart, is about to feel really empty—when Laurel leaves for college in eleven days.  God must know this, too. And He must have plans to fill the empty spaces—and need my cooperation. So here goes: Um, sometimes, when I'm under deadline, I don't get around to dusting or vacuuming. And sometimes, we just have frozen pizza or sandwiches for dinner. And most of the time, there is no dessert—because we don't like sweets that much. Okay? If you can forgive all that, then I say, come on over.
And Laurel Grace, as you head off to college, I say to you: Thank you for teaching me so much about goodness, grace, love, service, joy and generosity. Being your mama is the greatest pleasure and privilege of my life.